You may not have realized the importance of ergonomic design in urban furniture. However, it is a factor of great importance when we want, for example, to offer seating and rest to people who walk the streets with benches that are integrated into the landscape. Grup Fábregas, as a specialized company, will give you the necessary information in the following lines.
Benches and ergonomics to rest in the city
When we set out to install benches and street furniture in general, we always take into account certain ergonomic aspects that help us gain functionality and comfort for pedestrians.
On the one hand, we take into account the morphology of the place and how the banks will be placed so that it can be a comfortable space for anyone who needs or wants to sit in that place. On the other hand, we offer models that adjust to the specific needs of each client or situation.
Particularly, in Grup Fabregas we have two models of benches specially indicated to install in any space: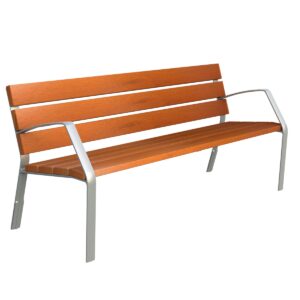 Bench MODO10. It is a bench with aluminum legs and 7 strips of tropical wood. Its finishes are in open pore varnish and contains stainless steel screws. It is one of our most suitable models for any type of street, park or garden.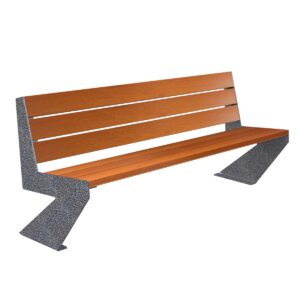 Zenit 106 Guinea martele Bench Leg C-1002-106. The wood used for the manufacture of this bench is treated guinea, varnished with open pore lasur. The legs have a different finish and are made of hammered steel. Another of our favorite models for installation in any type of urban space.
.
You can request more information about all our products through this website or with the contact forms indicated: telephone or email.
Contact us and we will offer you the solutions that suit you.